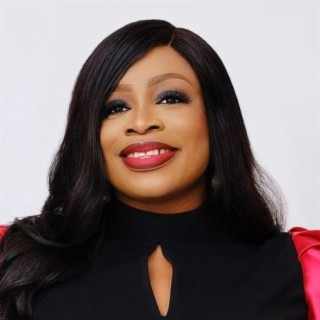 Sinach
Current #337

All Time #123

Sinach is a famous Nigerian gospel musician. She started singing since she was a young girl and has touched many all over the world with her inspirational gospel songs. Moreover, she is not only a musician but also a graduate from Port Harcourt with a Bachelor's Degree in Physics. Her full name is Osinachi Kalu.

Sinach has been in the gospel music for a number of years. Her music is received with a lot of positivity by both conservative and contemporary Christians. This is because her songs are inspirational, spiritual and entertaining. She is also a songwriter a philanthropist, and stage performer. She is a successful musician who has received numerous awards under her singing profession. She was born on 30th March 1973 in Lagos state that is located in the western part of Nigeria. What tribe is Sinach is a common question. She hails from Ebonyi state, which is located in the Eastern part of Nigeria. In her family, she is the second born daughter among seven children. She is got married in a beautiful white wedding to Joseph Egbu in June 2014. Sinach husband is a pastor at Christ Embassy Church commonly known as Pastor Joe. She attends the same church with her hubby which is under a famous pastor Chris Oyakhilome. After the wedding, the two were blessed with one child. She loves to post pictures of her husband and kid.

She is known all over the world due to hits of several of her songs. One of the most famous is Sinach Way Maker. It is a song that is based on a theme that God makes a way, and He is willing to make a way in times of difficulty. You can easily view the song on YouTube. Moreover, you can use sites like tubidy.com to download Sinach Way Maker mp3. Sinach I Know Who I Am is another hit that is sung by Christians all over the world. It is a song that declares a Christian's position as a child of God. To know more of her songs, you can look up online for a list of all Sinach songs....more

Country/Region : Nigeria
Listen to Sinach's new songs including "Way Maker", "Omemma", "Overflow" and many more. Enjoy Sinach's latest songs and explore the Sinach's new music albums. If you want to download Sinach songs MP3, use the Boomplay App to download the Sinach songs for free. Discover Sinach's latest songs, popular songs, trending songs all on Boomplay.
Sinach is a famous Nigerian gospel musician. She started singing since she was a young girl and has touched many all over the world with her inspirational gospel songs. Moreover, she is not only a musician but also a graduate from Port Harcourt with a Bachelor's Degree in Physics. Her full name is Osinachi Kalu.

Sinach has been in the gospel music for a number of years. Her music is received with a lot of positivity by both conservative and contemporary Christians. This is because her songs are inspirational, spiritual and entertaining. She is also a songwriter a philanthropist, and stage performer. She is a successful musician who has received numerous awards under her singing profession. She was born on 30th March 1973 in Lagos state that is located in the western part of Nigeria. What tribe is Sinach is a common question. She hails from Ebonyi state, which is located in the Eastern part of Nigeria. In her family, she is the second born daughter among seven children. She is got married in a beautiful white wedding to Joseph Egbu in June 2014. Sinach husband is a pastor at Christ Embassy Church commonly known as Pastor Joe. She attends the same church with her hubby which is under a famous pastor Chris Oyakhilome. After the wedding, the two were blessed with one child. She loves to post pictures of her husband and kid.

She is known all over the world due to hits of several of her songs. One of the most famous is Sinach Way Maker. It is a song that is based on a theme that God makes a way, and He is willing to make a way in times of difficulty. You can easily view the song on YouTube. Moreover, you can use sites like tubidy.com to download Sinach Way Maker mp3. Sinach I Know Who I Am is another hit that is sung by Christians all over the world. It is a song that declares a Christian's position as a child of God. To know more of her songs, you can look up online for a list of all Sinach songs.
FAQs about Sinach
Where is Sinach from?
She is from Nigeria.
What are the latest songs of Sinach?
The latest songs of Sinach are A Million Tongues ft. Ekene Awolo, Emmanuel, Uzor Daniel, Segun Ogunlowo & JFC, Done It Again ft. Charlse Arinze Cyude, Emmanuel Ekpe, Segun Ogunlowo, Theophilus Ogaga & Uzor Daniel and In Awe (Live) ft. Ebiere.
What are the best songs of Sinach?
The best songs of Sinach are Way Maker, Omemma and Overflow.
What are the best albums of Sinach?
The best albums of Sinach are Way Maker and Omemma.
How to download songs of Sinach?
You can download songs of Sinach from Boomplay App for free.
Firstly, install Boomplay app on your mobile phone.
Secondly, navigate to the song you would like to download.
Thirdly, Tap on More > Download.